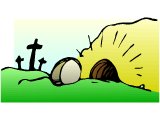 JESUS DIED FOR OUR SINS, ROSE FROM THE DEAD, & WILL RETURN SOON!
Hot News
There is such a thing as a full Christian life without being within organised denominations!!

It is twelve years now since we left organised church!

Do you know?
Jesus will return without warning to take His true church to Himself.

He will then return to reign in righteousness for a thousand years!